This is the starter kit for the Raspberry Pi Zero (with or without W). Why this kit?
This kit will help you work on the Raspberry Pi in a traditional way like a desktop PC, so it is perfect for a starter to understand how a Raspberry Pi computer works and why we need all these components to make it work, when you compare it with a general purpose desktop PC. This kit is also for people who prefer to work on the Raspberry Pi Zero face to face and for situations that no remote access to Raspberry Pi is available.
Basically, a Raspberry Pi is computer motherboard. A computer motherboard, especially a desktop PC motherboard, needs to be connected to a keyboard, mouse, monitor, hard drive and of course, a power supply to work.
It is the same with Raspberry Pi. It provides one Micro USB interface to connect to USB devices (e.g. keyboard, mouse), one Mini HDMI interface to connect to a monitor, and one Micro USB interface for power. Unlike a regular PC motherboard, the Raspberry Pi Zero uses a Micro SD card as its hard drive for the operating system and applications. Please see the below picture of a Raspberry Pi Zero W.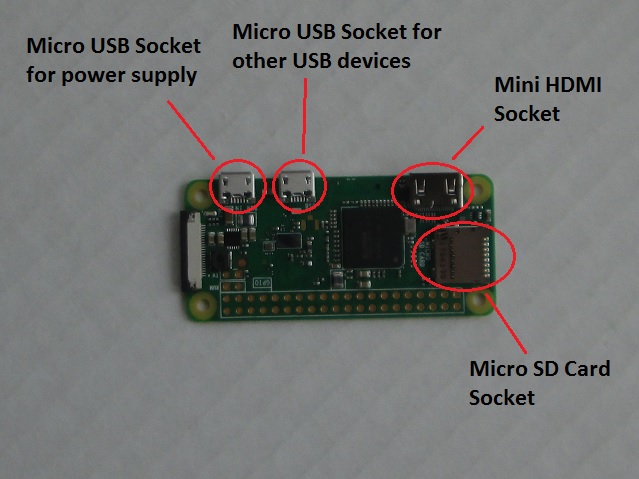 Because it has only one Micro USB interface, if we want to connect a mouse, keyboard and other USB devices, we need a USB Hub and a Micro USB adapter if the USB Hub is a regular USB A type.
Currently most monitors don't have a Mini HDMI port, so we have included a Mini HDMI adapter.
For a beginner, installation of the operating system (Raspbian) may take some time, so we provide Raspbian preloaded on a Micro SD card.
Also, you don't want your Raspberry Pi Zero to get damaged, so we have added a case for some protection.
At last, of course, we have included a power supply with a switch. Please see the below picture of a Raspberry Pi Zero W with the components of this kit.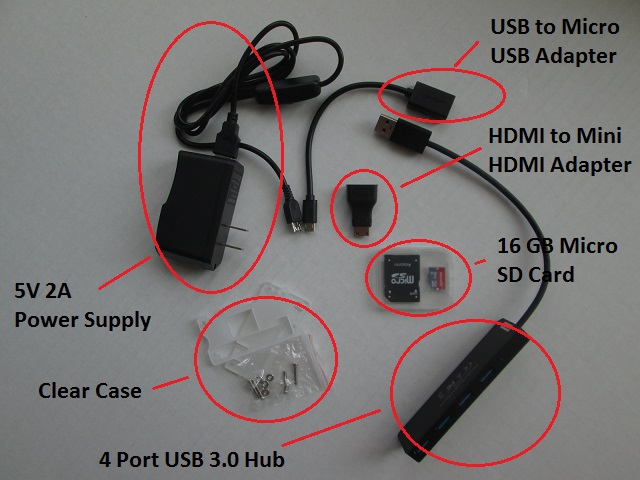 Two more pictures after all components are connected.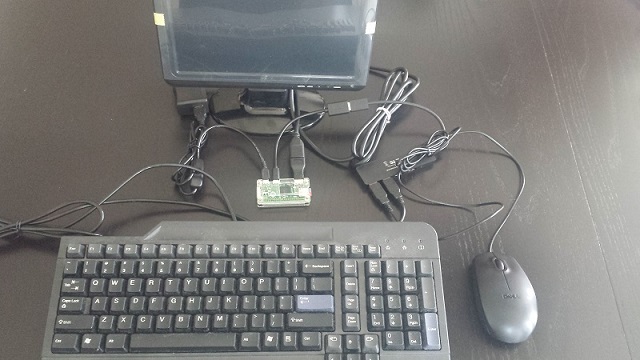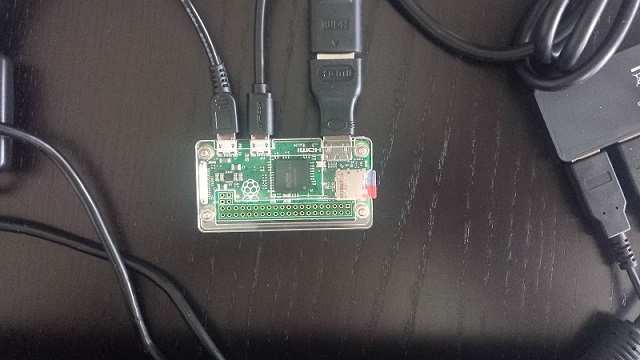 After everything is connected, you can turn on the power and enjoy!
If you want to know how to put the clear case together, please visit our step by step instructions
If you want to buy this kit, you can either contact us at wugrobot@gmail.com or visit our Amazon Page